Thanks to Center for Inquiry Indiana, and Reba Boyd-Wooden, you can sign up to receive training to become certified under CFI's Secular Celebrant program! Register here.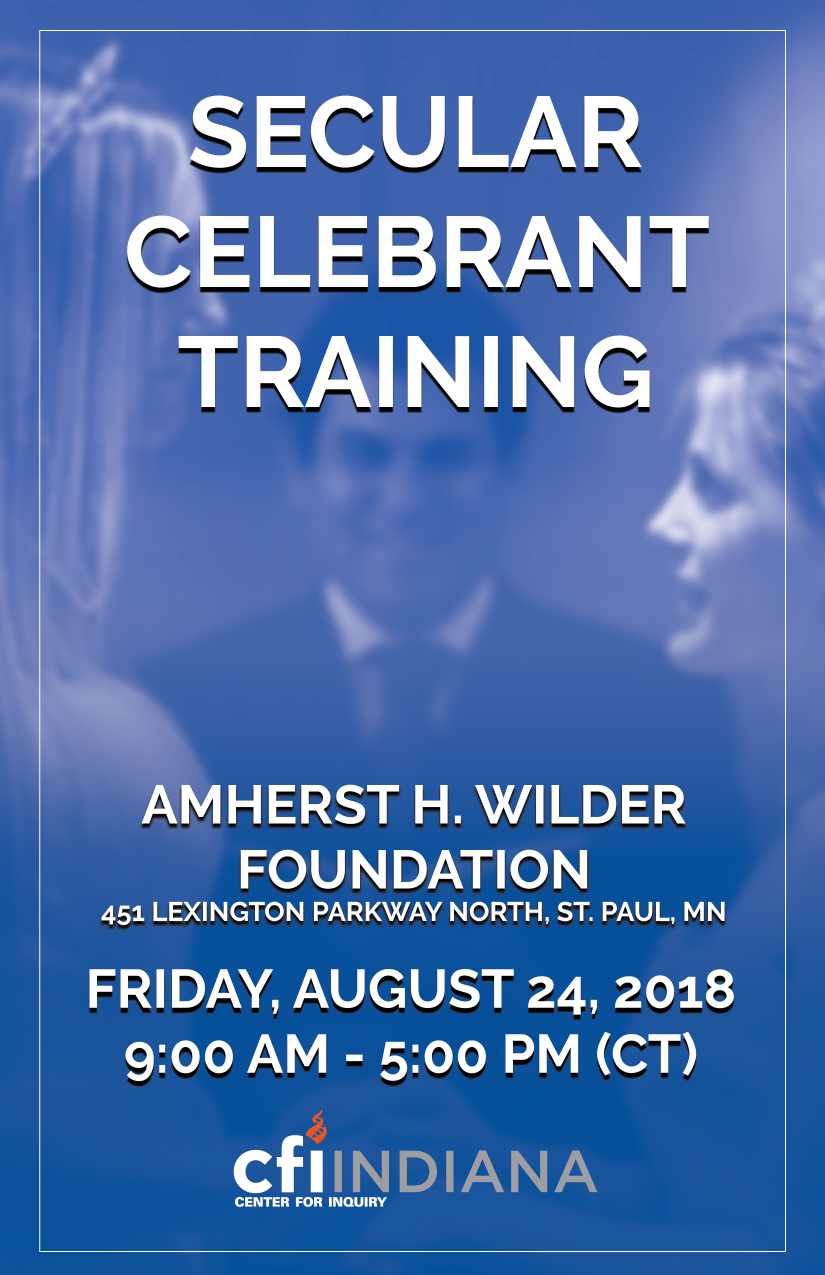 "While some people of the secular worldview do not see a need for rituals and ceremonies of any kind, many feel that having a way of marking life passages is important.  CFI feels that this is a personal choice and that secular ceremonies – and persons to conduct these ceremonies – should be available to those who want them." – CFI
This event is separate from the conference, but this training isn't normaly available in Minnesota.  (Note that the state of Minnesota does not currently recognize Secular Celebrants as legal marriage officiants, but Minnesota Atheists and the Center for Inquiry are working to change that.)
It will be held on Friday, giving participants plenty of time to join us when registration opens later that evening. Sign up now!