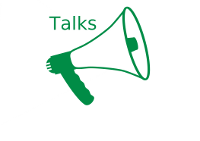 This is a combined list of our presenters for every event. These folks led workshops, were on panels and/or gave presentations. Each one sharing their skills and knowledge with attendees.
Stephanie Zvan
Stephanie Zvan is the former associate president of Minnesota Atheists, and has been part of the committee running their conferences for the past two years. While blogging at Almost Diamonds, she has put together panels for all three FtBCons, the online conference of Freethought Blogs. She has also run well-received workshops at both Minnesota Atheists conferences and for the past three years at Skepticon.

Panels

Lobbyists are People Too, SWW
Events on a Budget, SWW

Workshops

Handling Public Criticism, SWW
Combatting Imposter Syndrome, Skepticon 8
Handling Public Criticism, Skepticon 9
How to do a Workshop, Skepticon 10
Combatting Imposter Syndrom, Skepticon 10
Chelsea DuFresne
Brother Jed once called Chelsea Du Fresne devil spawn, so she has been involved in atheist community organizing ever since. Her biggest not-big project was Skeptech, a progressive student-run conference about critical thinking and technology at the University of Minnesota. Now she mostly plays Skyrim and makes tradigrade jokes.

Panels

Workshops

Write a Letter to Your Representative, SWW
Finding Great Speakers, Skepticon 8
Monette Richards
Monette Richards is currently the president of the Center for Inquiry, Northeast Ohio. Monette has organized their Secular Summit for the past sixyears, run successful workshops at Skepticon the past three years and planned a mini book tour of the Midwest for author Greta Christina. She is President of Secular Woman.

Panels

Events on a Budget, SWW
Lobbyists are People Too, SWW

Workshops

Wiki Editing, SWW
Wiki Editing, Skepticon 8
Celebrating Activism, Skepticon 9
Combatting Imposter Syndrom, Skepticon 10
Organizing a Lobby Day, Skepticon 10
Marti Abernathy
Marti Abernathey is a trans activist, political strategist, and trans media pioneer. She has been a grass roots organizer on the state and national level and has organized the Indianapolis Tax Day Protest, The Indy Pride HRC Protest, Indianapolis Transgender Day of Remembrance, Indiana's Witch Hunt, Rally At The Statehouse and the Madison 2011 Transgender Day of Remembrance.Abernathey was a member of Barack Obama's LGBT Steering and Policy Committee, and the founder of the Transgender sub-committee. She was Indiana's first ever transgender delegate to the DNC in 2008, also co-organized the 2008 Indianapolis Obama Pride, and was an invited guest at the 2009 Presidential Inauguration and the 2011 White House Pride Month Reception.

Abernathy was also a co-host on trans media programs such as Trans-Sister Radio Live!, The T-Party, and the Radical Trannies/Sodium Pentothal Sunday and is probably best known as the founder of the Transadvocate, and former managing editor (2002-2013).

Panels

Getting Your Message Across in Spite of a Hostile Press, SWW
Trinity Aodh
Trinity Aodh is a 25 year old transgender woman. Originally from New York, she spent most of her life moving up and down the east coast. She started transition at 20 years old while attending Rensselaer Polytechnic Institute, where she studied computer science and cognitive science. She currently is a member of Secular Woman's advisory council, primarily consulting on queer and disability related issues.

Panels

Workshops

Activism Within Limits, SWW
Activism Within Limits, Skepticon 8
Jennifer Beahan
Jennifer Beahan is Assistant Director of Center for Inquiry–Michigan. She was raised in a fundamentalist christian family and graduated summa cum laude from Cornerstone University with a Bachelor's of Music Education. While attending Cornerstone University she and her childhood sweetheart/best friend of 21 years, and husband for 11, Jeremy Beahan, came to see the light of reason and were introduced to philosophy and critical thinking. Jennifer and Jeremy became members of the Freethought Association of West Michigan, now CFI–Michigan in 2002 and have been actively involved in the organization ever since. In 2007 she was hired on as the first staff person, and since she began volunteering in 2003 she has helped to develop numerous programs, and expand the programming of CFI–Michigan from 3 events each month to over 20 events a month in 8 cities throughout Michigan. In 2014 she helped organize 300 events throughout Michigan! Her professional interests include volunteer management, program development and evaluation, secular activism, and women's rights. She holds a Bachelor's of Music Education (K-12), and in addition to her work for CFI she teaches private music lessons on piano and woodwinds. She also enjoys hiking/camping, gardening, and loves to cook.

Panels

Fundraising, or How to Ask for Money, SWW

Workshops
Xandra Best
Xandra is a recent graduate of St. Olaf College with a B.A. in math and computer science. While she was there, she was president of her campus SSA group and a co-organizer of the SkepTech conference at the University of Minnesota. She currently works as a technical consultant in the Minneapolis area doing all manner of nerdy things, all while singing and dancing on a near-constant basis.
Brianne Bilyeu
Whatever it takes to stand up for reproductive justice–clinic escorting, writing, lecturing, lobbying, bowling, or eating tacos–Brianne Bilyeu has done it. When she's not working tirelessly for access to reproductive medical care in all its forms, she blogs at Biodork and cohosts Atheists Talk, the Minnesota Atheists radio show. Despite all that, she sometimes still finds time to take photos.

Workshops

Reproductive Justice Activism, SWW
Greta Christina
Greta Christina has been writing professionally since 1989, and has been writing about atheism since 2005. She is author of several books, including "The Way of the Heathen: Practicing Atheism in Everyday Life," "Comforting Thoughts About Death That Have Nothing to Do with God," "Coming Out Atheist: How to Do It, How to Help Each Other, and Why, and "Why Are You Atheists So Angry? 99 Things That Piss Off the Godless." She blogs at Greta Christina's Blog, at The Orbit, and is on both Facebook and Twitter. She lives in San Francisco with her wife, Ingrid.

Workshops

Making Ourselves Relevant in the Resistance, Skepticon 10
Haddayr Copley-Woods
Haddayr Copley-Woods is a scifi/dark fantasy writer, radio commentator, and essayist with pieces and performances in places such as Minnesota Public Radio, Apex, Story Club Minneapolis, Science Fiction & Fantasy, and Best American Erotica. Her radio commentaries, essays, and spoken-word performances cover disability issues, community, queerness, and politics, as does her column Bitter Butch at bitterempire.com. Learn more at haddayr.com.

Workshops
Heina Dadabhoy
Heina Dadabhoy is an ex-Muslim atheist feminist who has written at Skepchick and Freethought Blogs. They now blog at The Orbit, a social-justice oriented network of which they are a co-founder. You may have heard them at Skepticon, the American Atheists National Convention, the Huffington Post Live, and Have Your Say on the BBC World Service or read about them in the New York Times.

Workshops

Social Justice, from Theory to Practice, Skepticon 9
Consent, Skepticon 10
Sam Farooqui
 
Sam Farooqui immigrated to Florida from Pakistan when she was 7 years old, and found herself to be an atheist by 14. She went on to have a B.S. in Psychology from Florida State University, where she organized the first ever Southeast Secular Student Regional Conference as one of the founding officers of the Secular Student Alliance at FSU. She is greatly interested in social institutions and systems, how they come to be, and how they affect people's lives.

Workshops

Finding Your Way Around Moose, Skepticon 10
Kelley Freeman
 
Kelley Freeman is fresh off the campaign trail, literally having just finished managing a door-to-door campaign for Planned Parenthood Votes, so please be nice to her. Prior to that, she worked in abortion services for Planned Parenthood, and has previously worked as the Secular Student Alliance's Communications Associate. She has also been a Director of Religious Education for a UU Church, and an intern for both the SSA and Foundation Beyond Belief while still in undergrad. Basically, she keeps busy AF, and is down to talk to you about the politics of fiber arts and crafts vs. art, burlesque, food, cats, and DIY stuff.

Workshops
Debbie Goddard
 
Debbie Goddard is the director of outreach at the Center for Inquiry and the director of African Americans for Humanism. Before working for CFI, she participated in local freethought groups in the greater Philadelphia region and helped organize and support campus groups internationally as a volunteer. She has also been involved with LGBTQ issues and progressive activism.

Presentations

The Future of the Secular Movement, SSW

Panels

Taking Over from the Old Guard, SWW
Getting Your Message Across in Spite of a Hostile Press, SWW

Workshops

Student and Non-Student Groups Working Together, Skepticon 9
Making Ourselves Relevant in the Resistance, Skepticon 10
Designing a Successful Campaign, Skepticon 10
Olivia James
 
Olivia James is a writer and communicator with a passion for all things social justice. She works at the Autism Society of Minnesota half of the time and writes at 22 Words, We Got So Far To Go, and Skepchick the other half of the time. If asked about anything related to mental health, Olivia will not shut up for a very long time. When not writing and caring too much, Olivia rock climbs, swing dances, and plays D&D.

Workshops
Heather Hegi
Heather is the current Secretary for Minnesota Atheists after having served the maximum term as its Chair. She was the youngest Chair in Minnesota Atheists' history and has consistently advocated for events and practices that make Minnesota Atheists accessible and appealing to people of all ages.

Panels

Taking Over From the Old Guard, SWW
Rebecca Hensler 
Activist, educator and counselor Rebecca

Hensler

is the founder of Grief Beyond Belief, and has spoken twice at Skepticon, once on creating a secular support community and once on being a  school counselor in a diverse urban middle school in trying times.

Hensler has a MS in Counseling, training in Restorative Practices, and over 30 years of experience facilitating groups. From educational workshops on LGB issues in first year dormitories, to contentious meetings of the AIDS activist coalition ACT UP, to HIV prevention workshops in public housing and homeless shelters, to restorative conferences between angry middle schoolers, to the first grief support workshops specifically for atheists and other nonbelievers, Hensler's experience with interpersonal and group dynamics runs the proverbial gamut.

Workshops

Planning for Direct Action, Skepticon 9
Deescalation, Skepticon 10
Lessons from AIDS Activism, Skepticon 10
Phyllis Kahn
Phyllis Kahn is the Minnesota State Representative for district 60B, which includes the University of Minnesota's Minneapolis campus. She's had a long and distinguished career in the House, including authoring Minnesota's Clean Indoor Air Act, which was the model for most of the public smoking bans that followed. In recent years, Rep. Kahn has sponsored Minnesota Atheists' bill to permit atheist and secular humanist groups to designate their own marriage officiants. She has also spoken for the last several years at the Day of Reason events at the state capitol.

Panels

Lobbyists are People Too, SWW
Hiba Krisht
Hiba Krisht is a writer, lecturer, and professional translator from Beirut. Her stories have been published in The Kenyon Review, Hayden's Ferry Review, Blackbird, and Mizna, among others. She is a recipient of the 2012 Jane Foulkes Malone Fellowship from Indiana University and the 2013 JoAnn Athanas Memorial Award in literature from the National Society of Arts and Letters. An apostate from Islam, she grew up between an international expatriate community in Saudi Arabia and Hezbollah guerrilla warfare culture in Lebanon. She has been interviewed about her life and work by VICE News, BBC Radio, and Grazia Daily, among others. She is working on a memoir expansion of her retired blog, Between A Veil and a Dark Place.

Panels

Workshops

Avoiding Burnout, SWW
Creating a Self-Care Plan, Skepticon 10
Lauren Lane
Lauren Lane is the Founder and Executive Director of Skepticon, a national conference located annually in Springfield, MO that promotes skepticism, science education and community building. During her tenure as an undergraduate, Lauren held various leadership positions in the Missouri State University Chapter of the Flying Spaghetti Monster, a secular student group that revolutionized student activism. She has been a contributor to The Friendly Atheist, MadArtLabs, and has previously spoken at conventions such as the Secular Student Alliance Convention, FTBCon, and Reason in the Rock.

Panels

Workshops

Activism for Newbies, SWW
Maddy Love
Workshops

Start Your Own Podcast, Skepticon 10
Niki Massey
Niki Massey is a writer of queer smut and a disability advocate busy advocating for herself. She specializes in taking apart the rhetoric and behavior of anti-abortion activists to show what it isn't: pro-life, counseling, based in science or medicine, or advocating for women. Sometimes all she has is words, but she knows how to use them.

Panel

Workshops

Reproductive Justice Activism, SWW
Abortion MythBusting, Skepticon 8
Marissa McCool
Workshops

Start Your Own Podcast, Skepticon 10
Stef McGraw
Stef McGraw is a campus and community organizer at CFI and has degrees in philosophy and Spanish from the University of Northern Iowa. She spent four years on the executive team of the UNI Freethinkers and Inquirers, which in that time became one of the most successful and active groups on campus. In addition to her experience at UNIFI, Stef served as the Speaker of the Senate for the Northern Iowa Student Government, and was active in LGBT rights and other progressive causes in Iowa.

Panel

Getting Your Message Across in Spite of a Hostile Press, SWW

Workshops

Succession Planning and Building Leadership Teams, Skepticon 8
Marian Melby Aanerud
Marian "M. A. Melby" Aanerud was born on a farm in rural Minnesota.  She studied physics and music as an undergraduate and applied physics and computer music composition at the graduate level.  After teaching college-level integrated science and physics in Flint, Michigan for seven years, she accepted a position teaching physics within a health sciences program in Minnesota.In college, Melby was highly involved in student government and served as the Minnesota State University Student Association Cultural Diversity Representative from her campus.  She currently blogs at Sinmantyx and Secular Woman Salon. She was a panelist during FtBconscience2 and FtBconscience3.  She is published in Atheist Voices of Minnesota: an Anthology of Personal Stories. She is active ontwitter and serves as a Block Bot admin.  She was the lead author of thechange.org petition presented by Secular Woman, asking the Southern Poverty Law Center to list Gender Identity Watch as a hate group and is a contributor atThe TransAdvocate.

Panel

Getting Your Message Across in Spite of a Hostile Press, SWW
Ashley Miller
Ashley F. Miller is a writer, activist, and communications scholar from South Carolina, who has worked for LGBT, secular, and women's rights for over a decade. She speaks regularly at schools and conferences across the country about feminism and communications. She has written for dozens of publications, including Salon, Freethought Blogs, and the academic journal CrossCurrents, and run local communications campaigns for law firms, news websites, and secular organizations. She is a PhD candidate in Mass Communications at the University of South Carolina, where she has focused on women and minorities in the media.  Before returning to school for her PhD, she worked in film and television in Los Angeles.

Workshops

Making the Most of Social Media, SWW
Miri Mogilevsky
Miri Mogilevsky recently graduated from Columbia University with a Masters in Social Work. Her blog, Brute Reason, covers topics such as social justice, psychology, mental health, and whatever else keeps her up thinking till 

3 AM

. When not writing, Miri devours books and talks to anyone who's willing to listen about how amazing New York City is.

Workshops

Managing Online Spaces, SWW
​
Amy Monsky
 
Amy Monsky is executive director of the Atheist Alliance of America. She is also president of the Secular Humanists of the Lowcountry in Charleston, S.C., and has been active on their board of directors since 2009, having served as family activities coordinator before being elected president in 2012. She also serves on the board of Camp Quest Inc., a summer camp geared toward children from non-religious families. Monsky founded Camp Quest South Carolina in 2011 and continues to be its director.

Panels

Taking Over From the Old Guard, SWW
Spehanie Montgomery
Steph Montgomery, M.S. is a nonprofit and public sector professional with over 15 years of leadership experience related to public health, women's health and improving the lives of families living in poverty. Steph is a full time working mom to the two best kids on the planet. They live a happy secular life in Omaha, Nebraska. She currently serves on the Board of Secular Avenue and manages the advocacy program for a large domestic violence and sexual assault services agency. She is a contributing blogger at Grounded Parents and Godless Revolution. In her free time, she enjoys baking pies, training for half marathons and gardening.

Panels

Fundraising, or How to Ask for Money, SWW

Workshops

Funding Social Change, Skepticon 8
Ingrid Nelson
Ingrid Nelson is a nurse practitioner who specializes in HIV/AIDS and in prison health care. She was involved in grassroots AIDS and queer activism in the late 80s and early 90s with ACT UP, and Stop AIDS Now Or Else. She was a founding member of the SF Dyke March committee. She has demonstrated for abortion rights and marriage equality, and against the death penalty, the Gulf War, and police brutality.

Workshops

Planning for Direct Action, Skepticon 9
Lessons from AIDS Activism, Skepticon 10
Amanda Novotny
Amanda is a public speaker, activist, and advocate in the areas of atheism, mental health, intimate partner violence/sexual assault, and women's rights. She has served on the board of directors for multiple freethought groups and as a state director for American Atheists. Amanda's speaking engagements include the Freedom From Religion Foundation's National Convention, Skepticon, the South Dakota Conference of Reason, SkepDakota, and the Minnehaha County Democratic Forum. Amanda has also presented at several South Dakota universities and schools. Amanda's educational background is in psychology, with a special interest and focus on schizophrenia and anxiety disorders. When Amanda isn't out doing all the activist things, she can be found hanging out with her dogs, playing baritone saxophone, doing something extraordinarily nerdy and Harry Potter related, watching NASCAR, or attempting to write.

Workshops

Effective Advocacy: A Humanist Approach, Skepticon 9
Elsa Roberts
 
Elsa Roberts is the Communications Lead at Urban Impact Lab and Vice President of Secular Woman, and thinks a lot about access, equity, logic, walkability, and how to streamline and clarify messaging and design. Her writing has appeared in blogs that no one has heard of. Elsa has an MS in Rhetoric and Technical Communication and is currently trying to forget the trauma of grad school. She is obsessed with British murder mysteries and adult coloring books.

Panels

Taking Over from the Old Guard, SWW

Workshops

Refining Your Message, SWW
Heather Rosa
 
Heather was a trained support group facilitator for the non-profit Fellowship for Renewed Living, an organization that served people dealing with divorce or other broken relationships. She served on the FRL board for many years, including three as the organization's President. She has a long history in small-town politics, serving on her city council and as mayor for eight years. As her city's representative on the library joint powers task force, she managed to expand her local library system in a time when many systems were shrinking.

Panels

Lobbyists are People Too, SWW

Workshops

Assertiveness Training, SWW
Desiree Schell
Desiree Schell runs the organizing department of Alberta's largest public sector union and is passionate about effective activism. In her interview for SWW she says:

I say this, and I don't mean to sound trite, but I think you can change the world.

Schell is the cocreator of "The Skeptical Activism Campaign Manual" and a host of the "Science for the People" radio show and podcast.

Panels

Workshops
Laura Thomas
Planning for Direct Action Confrontation can be powerful, but make sure your prepared for everything that can happen.

Workshops

Planning for Direct Action, Skepticon 9
Lessons from AIDS Activism, Skepticon 10
Mandisa Thomas
Mandisa Thomas is the president and founder of Black Nonbelievers, Inc. She also has a new project called New Turn. From their website: "The focus is to provide help for ex-convicts, at-risk juveniles and individuals who are at a general education and economic disadvantage by developing critical thinking and practical instruction and skills, as well as maximize entrepreneurial capability." You can find out more about New Turn here.

Presentations

Black Nonbelievers: Past, Present and Future, SWW

Panels

Fundraising, or How to Ask for Money, SWW

Workshops

Creating a Welcoming Group, Skepticon 10
Jessica Xiao
Jessica Xiao is a Washington, DC-based writer, interested in activist culture, radical vulnerability, feminism, race and identity, mass incarceration, and climate injustice. You can find her work at Everyday Feminism, The Establishment, Huffington Post, TheHumanist.com, and Medium.

She is the Prison Book Club Coordinator at Free Minds Book Club and Writing Workshop, a nonprofit serving incarcerated youth tried as adults. She is also a grant writer for Artistri Sud, a Montreal-based nonprofit providing social entrepreneurship and leadership development training to Indigenous women artisans.

Previously, she was a Community Facilitator for McGill University's "Social Learning for Social Impact" GROOC (massive open online course for groups) and the Marketing and Communications Lead for their environmental hackathon "On the Earth, For the Earth" at the 2016 World Social Forum.

From 2015 to 2016, Jessica was the Projects Assistant at the American Humanist Association, Operations Manager at Humanist Press, and Assistant Editor at TheHumanist.com. She is Co-Chair of the Feminist Humanist Alliance.

She holds a Bachelor of Arts and Science in Economics and Psychology from McGill University.

Workshops

Imposter Syndrome, Skepticon 10