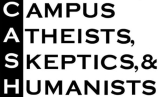 Campus Atheists, Skeptics, and Humanists is a registered student organization at the University of Minnesota which strives to create a community for atheist, agnostic, humanist, and other freethinking individuals. Attendance and membership are open to the public and encouraged amongst students and the community, regardless of religious or political ascriptions. C.A.S.H. has a three part mission of:
Community – End the isolation experienced by nontheists by fostering a socially and intellectually engaging community.
Education – Advance the knowledge of the University community by contributing to the marketplace of ideas.
Advocacy– Promote tolerance and understanding; address negative stereotyping, misconceptions about, and discrimination against nontheists.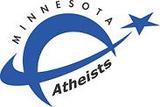 Minnesota Atheists is Minnesota's oldest and largest atheist organization. Minnesota Atheists is dedicated to building a positive atheist community that actively promotes secular values through educational programs, social activities, and participation in public affairs.
Minnesota Atheists is organized by atheists as a nonprofit educational corporation to promote the atheist viewpoint as a valid contribution to public discourse, to strive to maintain the First Amendment guarantee of separation of state and church, and to work in coalition with freethought and civil rights/civil liberties organizations where joint action is needed to achieve these goals.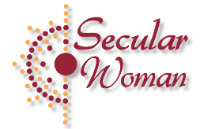 Secular Woman, Inc. is a non-profit organization whose mission is to amplify the voice, presence, and influence of non-religious women.  Secular Woman envisions a future in which women without supernatural beliefs have the opportunities and resources they need to participate openly and confidently as respected voices of leadership in the secular community and every aspect of society.